Welcome To The Top 100 Hunting Dog Websites!
This site was created for the express purpose of bringing together and highlighting the top gun dog breeds and breeders across the country and by promoting the ethical sport of using true hunting breeds to pursue game. Anyone who operates a legitimate kennel of any hunting breed is welcome to participate in this website.
Site Of the Moment:
Hundream Kennel Jagdterrier Australia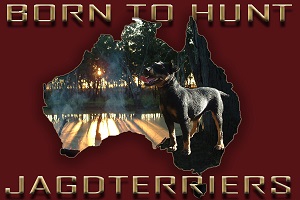 Hundream Kennel - Queensland Australia - hunting jagdterriers - Serbian Hungarian German bloodlines
| Create Your Own Toplist FREE
Rank
Site
In
Out
51

De Los Polleo Dogo Argentinos



0
5

Working Dogo Argentinos dedicated to preserving the creator's dream. Keeping funtion, form and temperament by breeding Dogos within the standard and making sure our Dogos have the hunting attributes they were bred for.
52


0
5

Deutsch Kurzhaar 's for the hunter in all of us
53

Log Mountain Brittanys



0
3

A site dedicated to the Brittany and Grouse hunting
54

midnite kennel



0
2
Promoting hunting with dogs and the Mountain Cur breed.
| Create Your Own Toplist FREE
Page:
1
[2]
Last Update: Tue, 02.20.18 15:25
Next Update: Tue, 02.20.18 15:55
Next Reset: Mon, 03.05.18 21:19
Sites: 54
Powered By GoTop100.com